About Twisted Roots Chiropractic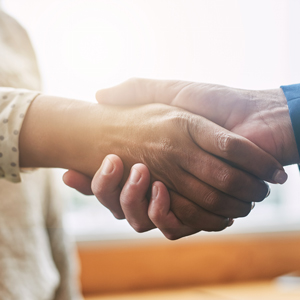 Mountain Top and Wilkes-Barre, Kingston Chiropractor Dr. Scott Sacco decided to open this new location because the Hazelton location is at peak capacity. Working alongside Dr. Brandon since 2018, they have grown the location, and their working relationship has blossomed into a great friendship. Finding a new space where they can partner to help more people achieve better health naturally was important.
MEET OUR DOCTORS

Our goal is to be the healthiest community we can be by providing patient-centered care for everyone who comes through our doors. Our slogan is hands you can trust, because we deliver the same tailored care across the board.
It's All About You
Whether it's your first, tenth, or twentieth visit, you can expect the same wow effect you experienced the first time. We greet you by name, and focus on you and your needs. The person who greets you is the same one who takes time to walk with you through the office to give you a tour of what's going on. They'll describe how your care will take place, insurance verification of your details, how payment works, and scheduling your visits following the care plan. You get that same person from start to finish.
A Healing Space
Our office has a low-key, mellow feel to it, like a meditation space, to relieve anxiety. In this modern, hip, sleek, trendy space, the deep blue walls with gray and white accents offer a holistic feel that promotes healing.
We looked at all the things we didn't like when we went to other medical practices to make sure we've done it right at Twisted Roots Chiropractic. We treat you how we expect to be when we walk into an office, and as care progresses. We don't serve anything, sell anything, or use a technique that hasn't been tried on Lauren or Dr. Brandon. If we don't like it, or it's something we wouldn't use, sell or buy, it won't be offered in our practice.
Advanced Technology
Our team believes in educating ourselves and staying up-to-date on technology. We go to conferences to see what's new and effective for our patients. It's also a chance to network with others from around the world to share knowledge, learn from each other, and bring it back to our clinic.
We're Here To Help
Our team is here to help and support you on your journey to optimum health. Contact us today to get started.

About Twisted Roots Chiropractic | (570) 261-7792